Glory of the Raider
While waiting on Ulduar, some of us decided to go for PvE Gladiator. Malygos turned out to be a bit more challenging than expected, though the hardest part of the encounter might be getting 10 people in the same place, at the same time (including 2 capable druids).
Congratulations to Mcrizzle, Oldboltsides and Lorothar on your Plagued Proto Drakes! Several more should be on the way in the next few days.
Sartharion and 3 Drakes: of the Nightfall
I've been lazy about posting, but about a week and a half back, we also scored the 10 man kill of Sartharion and 3 drakes. Definitely fun, and for an added challenge, we decided to stack casters, 2 healer it and bring no tranqs. (The tranqs MIGHT have been an oversight, but yes, we actually meant to bring the Elemental Shaman.)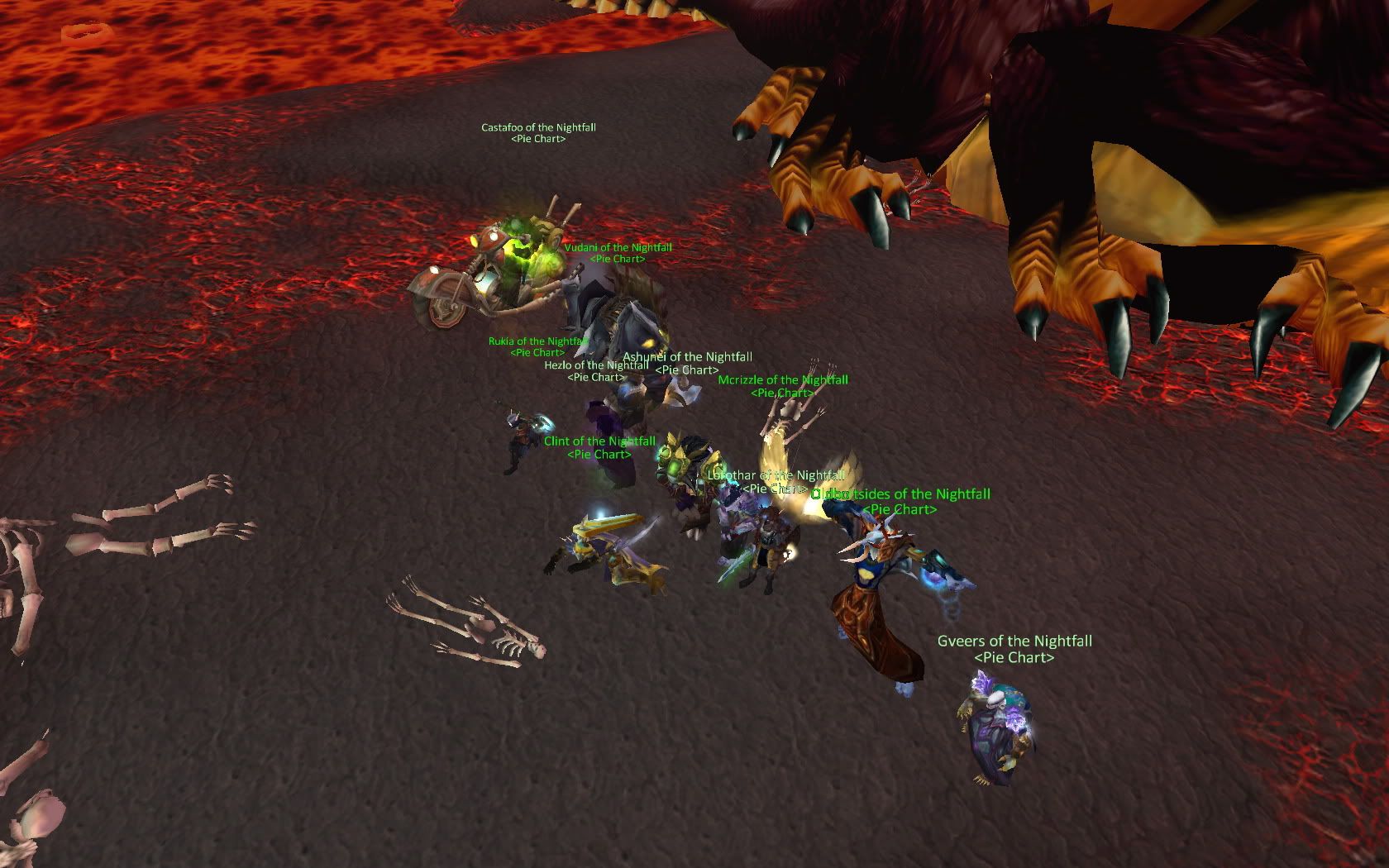 Special thanks to Morrowind helping out on the first night of attempts. And Congratulations to Vudowny on the Black Drake!