You're probably asking yourself, so what exactly does a guild do, in the downtime between expansions? For us, while we prepared, it was a number of things, ranging from the Holidays, 3.0 to leveling new characters. Here's some of the gems I managed to save during the process. With WotLK approaching, I thought it would be prudent to unveil them now, and reveal just what kind of chaos we're in for, with WotLK.
Quotations: I think these speak for themselves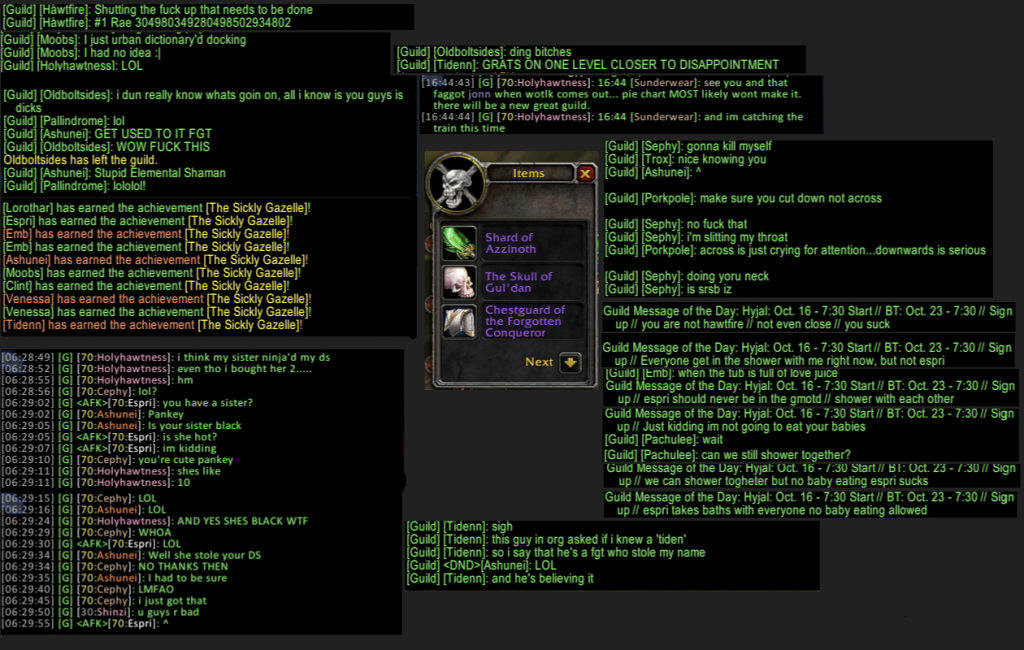 Sometimes, you really do get THAT bored.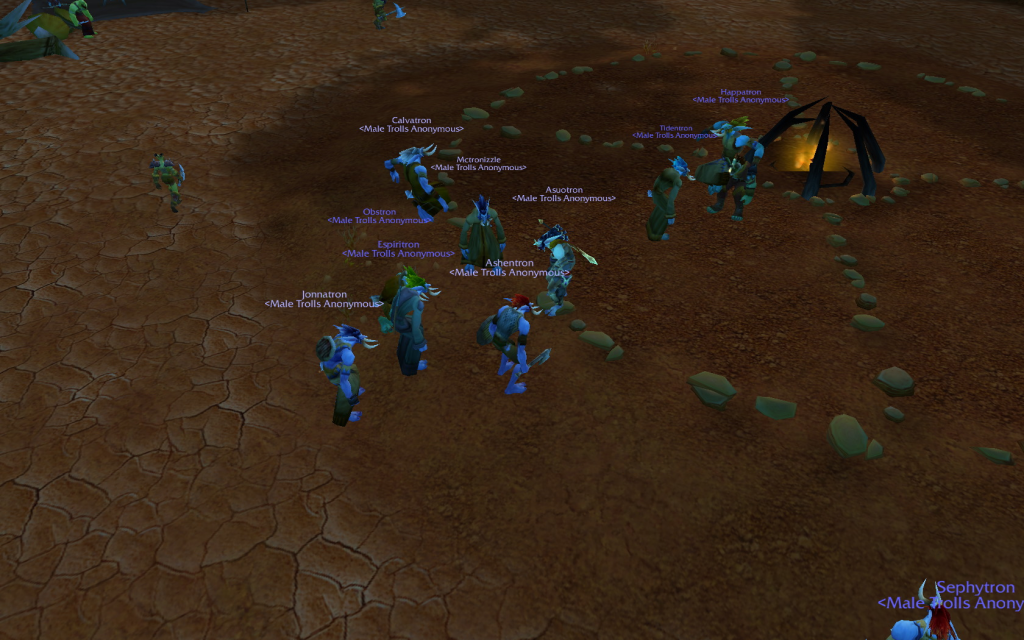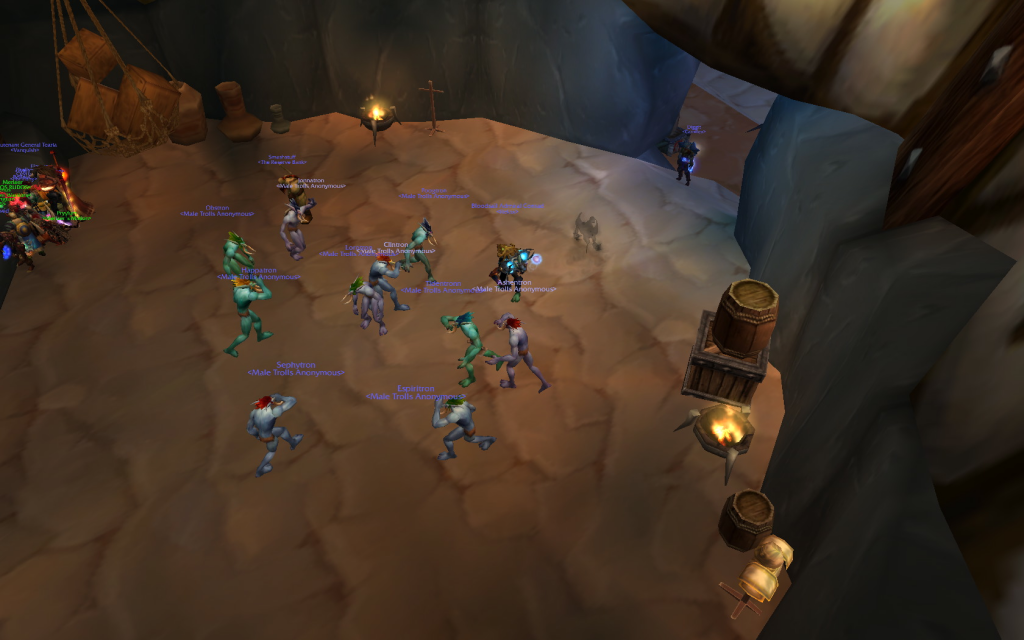 We decided we needed to take over Orgrimmar first, so we made a detour.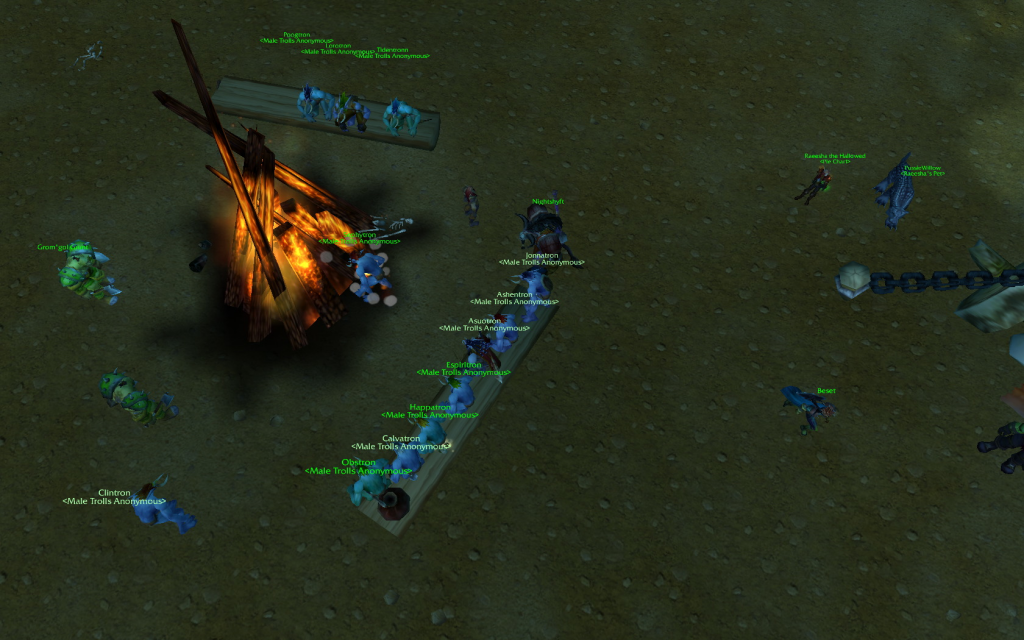 We stopped to RP in the homeland.
After a long and hard fought battle, we managed to pull off the hardest thing in the game, post 3.0.
Miscellaneous Tomfoolery (No Clint / Dirt, this isn't about you)
Black War Bears: So close, yet so far
One of the more challenging things in the game, as it stands (until WotLK anyway), was the Achievement for killing all of the opposing faction's leaders. We set out to accomplish something, and while we managed to one shot High Priestess Tyrande Whisperwind, King Varian Wrynn, and Prophet Velen, we were stalled at Magni Bronzebeard, only managing to take him down to 29% on our best attempt. It was, nonetheless, probably some of the most fun we've had so far in this game. Here's a couple of tokens from that.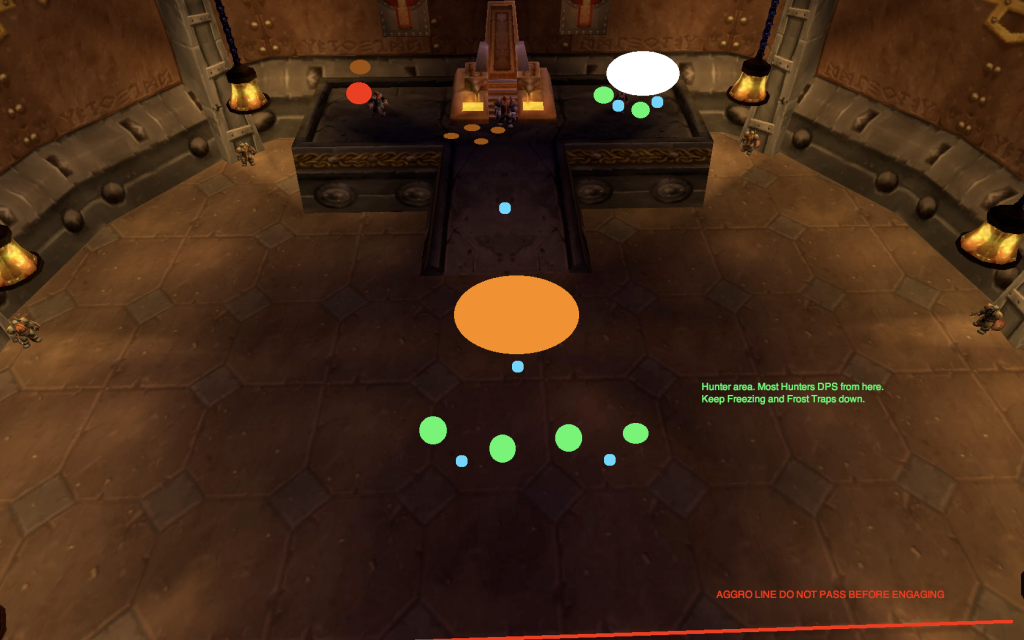 Watch out, Arthas. We're coming for you.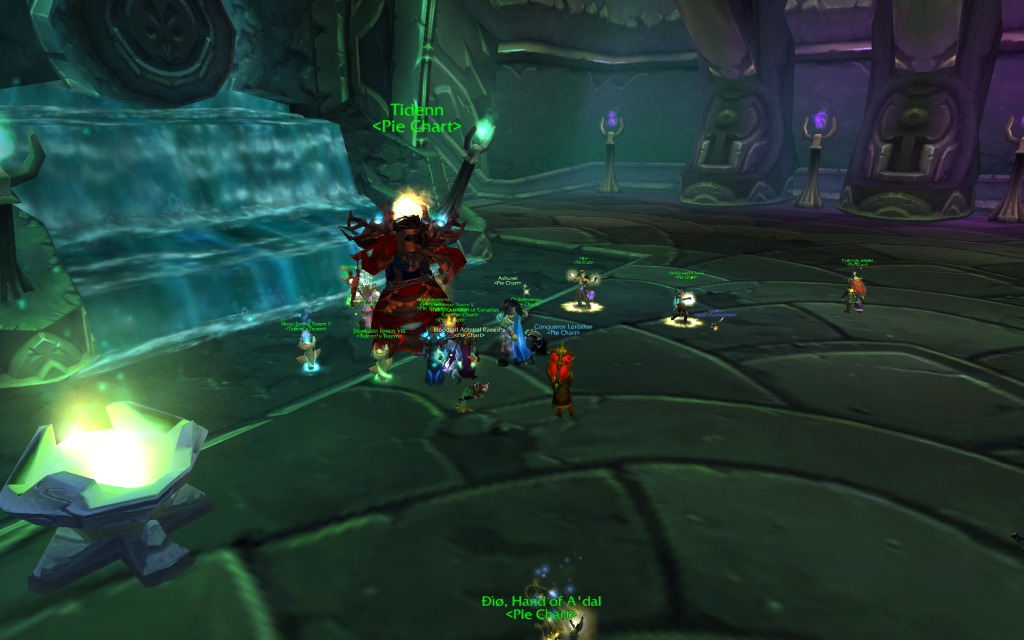 In Conclusion...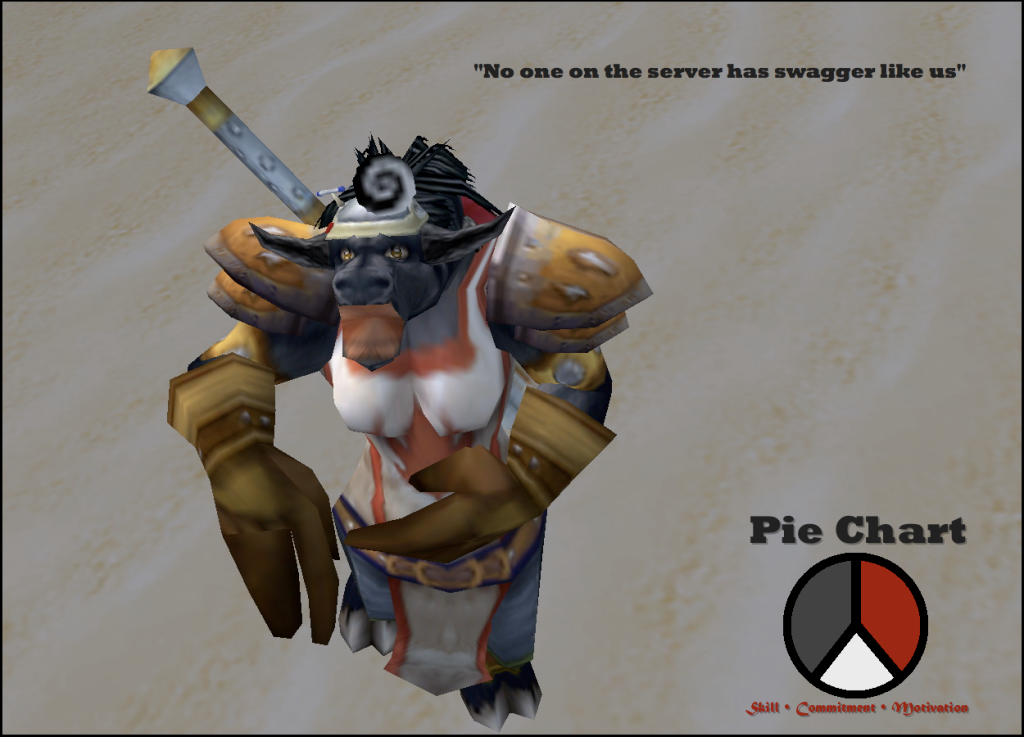 See you in WotLK!