Heroic: Conclave of Wind, Maloriak, AND Chimaeron DOWN!

Heroic: Chimaeron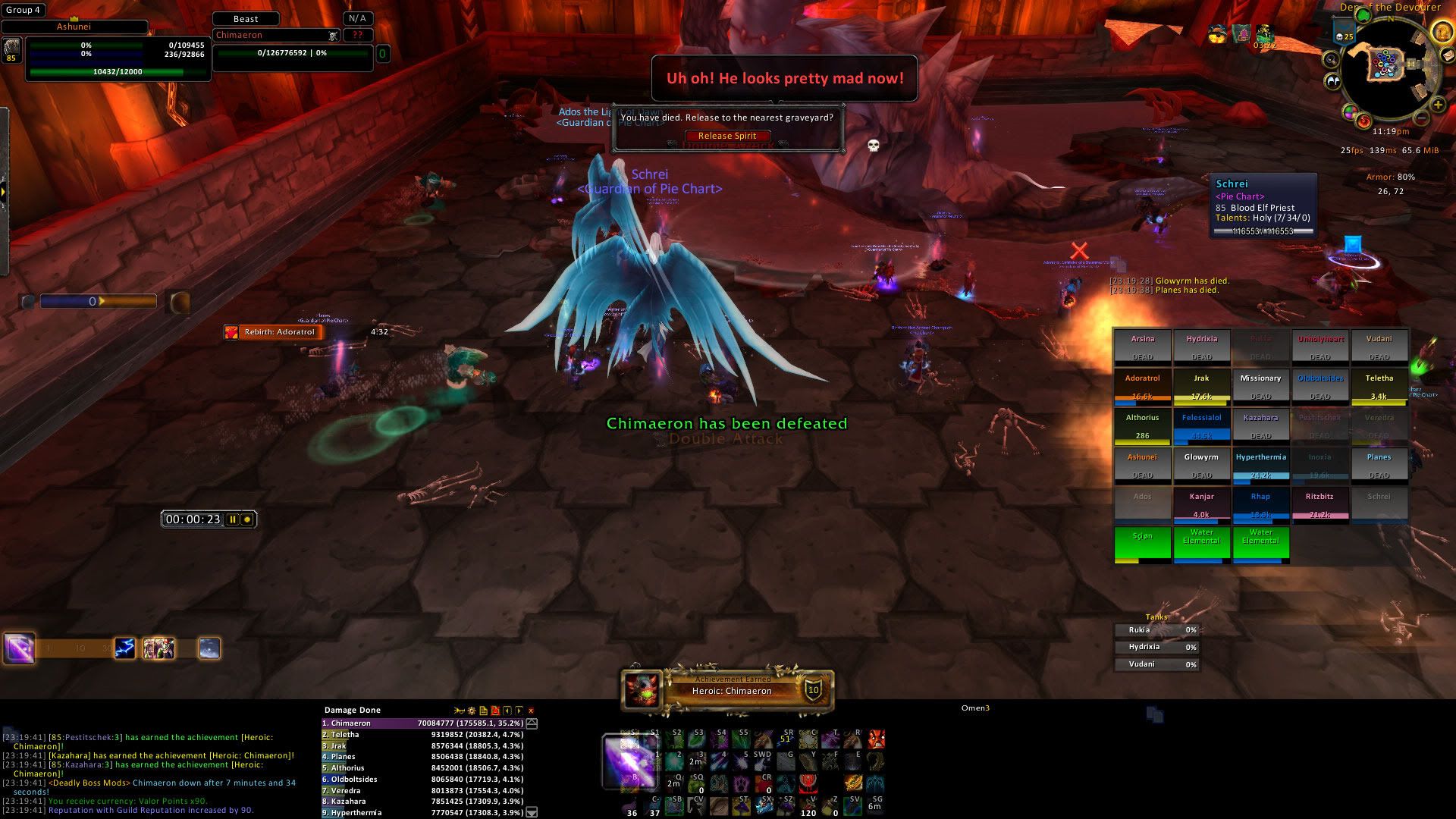 This boss only took 5 attempts? Of course we somehow mismanaged to kill him AFTER Heroic Omnotron and Conclave. Our second Heroic kill in one night, with two days of raiding to go! Stay tuned!
Heroic: Maloriak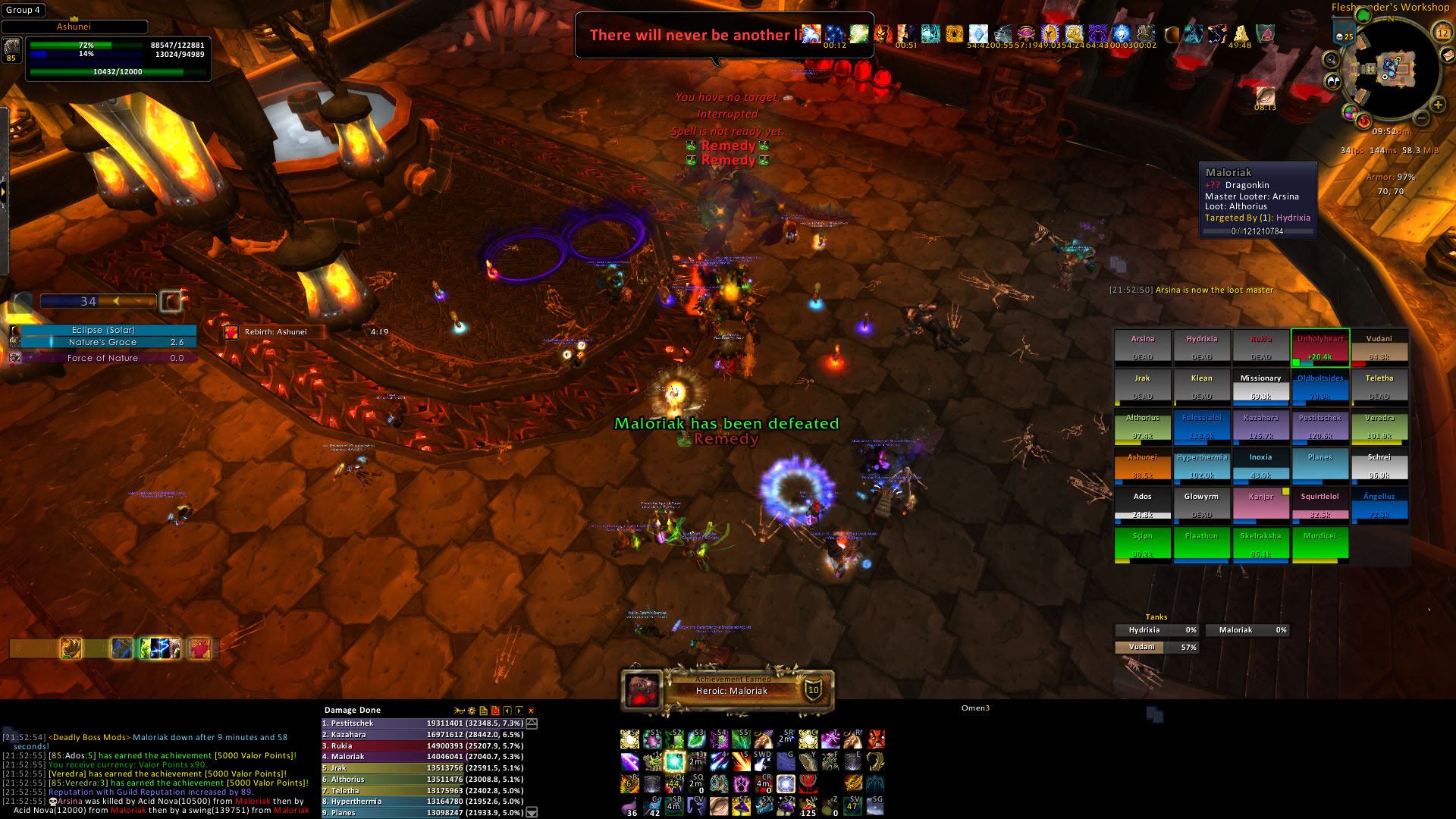 This one came down quickly too. We put in a few attempts Tuesday night and followed up for a kill on Wednesday.
Heroic: Conclave of Wind
The goal was to finish this off Tuesday, and finish it off we did.
We wiped on this a lot more than we should have. Between Tornado fails, Wind Blast fails, and kiting fails, along with a random number of things that went wrong more than they should have, we finally managed to hash out the fight and get it down. All in all, happy to be putting a 3rd notch in our heroic kill belt and moving onto the other 10.
General Hilarity