April Fools!
On to the next one.
As is the case with anything, there comes a point where one journey ends and another begins. I am proud to announce that after a few months of deliberation, Pie Chart has finally decided to transition itself into competitively pursuing a new game!
For years we played World of Warcraft and we enjoyed it thoroughly. But as time has gone on, it feels as if the epic quality the game used to once offer, has dwindled and diminished. There was a time when the world teemed with players and PvP was versatile and dynamic, strewn throughout the world and available through many arenas. There was a time when the game demanded the most of its players, expecting them to grind away endlessly for reputation rewards or to tortuously toil for days, farming for hours on end to attain a beautiful, unique mount. There was a time when Molten Giants struck fear into the hearts of many, leaving them with a distinct sense of dread for the monsters that awaited. Back then, end bosses stayed in their lava and dragons were more unpredictable and deeper with their breaths. Back when talents actually meant something and pets were pointless, the game felt new and expansive and fresh and endless.
But nowadays, those scenarios seemed to have faded. The challenges seem to have vanished. And so, after many months of meditation and careful consideration, the players of Pie Chart are giving a swift and decisive roundhouse kick to World of Warcraft, to move onto a new game that seems to promise the same opportunity this nefarious, pandarious game once used to offer:
Minecraft.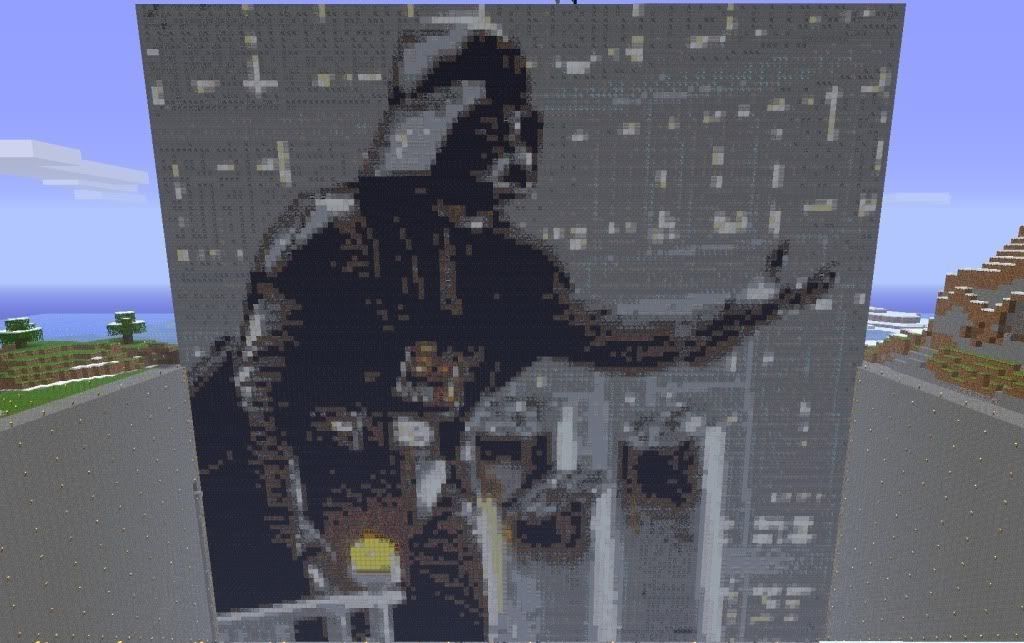 "Nooooooooooooooooooo...."
Yesssss. That's right. We are making one of the earliest migrations to Minecraft, in what we are sure is a mass exodus to come. Minecraft is the type of game you like to see, a type of game you can bet on with confidence. After having played many different games and betas in the last year, we feel certain that this is the game with the best potential for greatness, in the years to come. The community grows stronger by the day and the competition just can't match it. We tried out Star Wars, Diablo III, DoTA II, and even despite the many franchises out there right now, none of them offered the same level of expansiveness and excitement that we received with Minecraft. No other game could manage to combine our collective love for mining and all things crafting, as well as World of Warcraft and Minecraft did. In the end, Minecraft won out, and while I would like to say that the battle was hard fought, I would be exaggerating if I tried to underestimate the cataclysmic divide between these two games.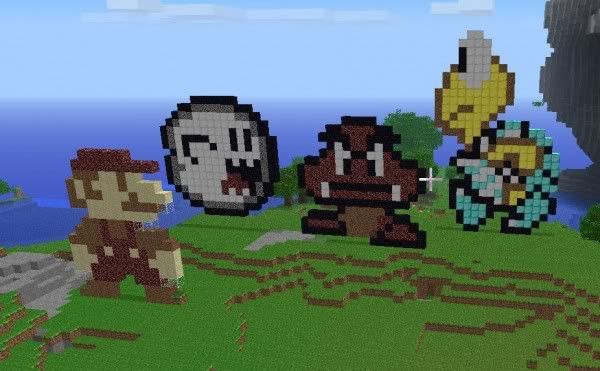 It's been a long time since we've felt this way.
Nonetheless, we'd like to thank everyone for the great experience we've had on this side of the gaming world. It's going to be bittersweet to move on, but we are fairly sure that many guilds, as more players gain access to the Mists of Pandaria beta. Everyone knew that this was going to be the final test in what will most likely be the long term gaming decision of the decade. Seven good years is more than anyone could ask for, though we are about to receive as much over the next seven years with Minecraft. I can only await with baited breath for what should be several more years of my life spent thrillingly in the world of minecraft.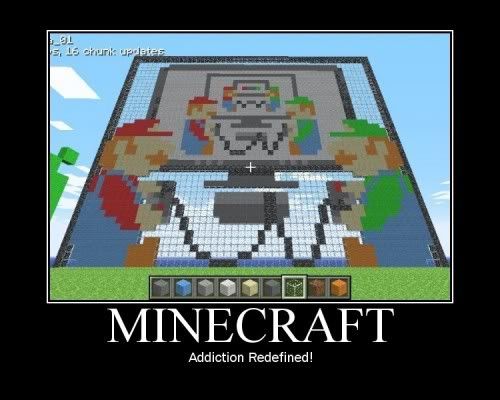 So once again, a great thanks to all the players who have been along for the ride so far, and a shoutout to all of our fans and supporters. We hope you will continue to join us and follow us, as we embark on a new quest to penetrate and dominate the top tier of Minecraft communities in a new and strange adventure.
See you on the flip side!